eSpecX

eSpecX (formerly "Spec-Optimizer") is the only web application that lets you instantly and easily customize your cleaning specification. With an intuitive workflow, you can add rooms, items, and specify a task and task frequency, or a Performance Specification.
Choose from thousands of pre-set specifications, or optimize a cleaning program to your own specific goals. And the great thing is that you can access and modify it anytime. Available to you at no cost– yes, for free!
---
---
Customized and Comprehensive
eSpecX comes pre-loaded with data for almost every room-type, item and task with adjustable frequencies. You can also add your own room-types, items and tasks – creating a unique cleaning program for your buildings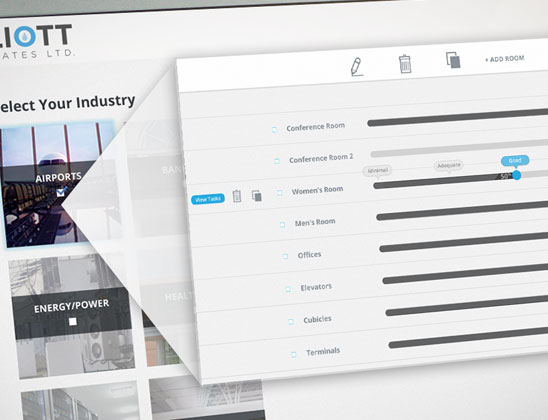 ---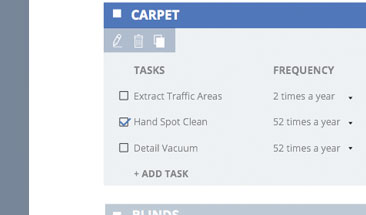 Extensive Selection / Easy to Use
Choose from thousands of possible combinations and permutations to truly create an optimized program for your unique cleaning needs. Our slider design provides intuitive control with over nineteen different quality levels.
---
Other features
Flexible – eSpecX provides both a performance-based and task-and-frequency specification. The performance specification feature allows you to develop performance-based cleaning programs.
Initial Cost Estimate – eSpecX can generate labor and budget resource estimates based on specifications.
Innovation Center – eSpecX can suggest alternative equipment choices for selected tasks to improve the efficiency of your cleaning program.
Sharable – Once you are finished designing your program you can save it and even share online with a colleague for real-time collaboration.
Portable – You can export the designed cleaning program to Excel for inclusion in your RFP, or generate a boilerplate Word document for bid specifications.
---